The Original
Junk Be Gone Bretts
Doing Cleanouts and Removals since 1975
Welcome to Junk Be Gone Bretts
Are you looking for an affordable, convenient and fast company to take care of your junk removal or recycling services? Look no further, Junk Be Gone Brett's is here to help! Located in Northern NJ, we offer a number of different ways to help you with your junk hauling. We are the original clean out and junk removal service. Most jobs are done in hours.
At Junk Be Gone Brett's, our junk removal services will have you cleaned up in no time! We do residential and commercial junk removal, boat removal, clean outs, furniture removal, and more. Whether you have a hot tub,shed,pool or deck that needs Demo or hauling or you need demolition and removal services of any kind, we will move it, and arrange to have it disposed for you. From bringing the dumpster over, to filling it up and then arranging to have it hauled away, there is not much we can't do.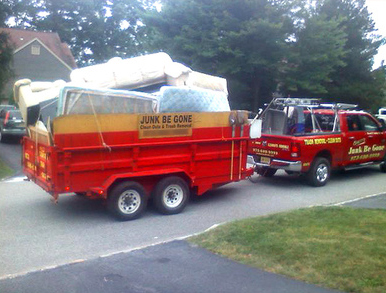 Garbage Removal
Hot Tub Removal
Yard Debris removal
Cleanouts
Shed, Pool & Deck Demolition & Removal
Boat Removal
Mini Excavator Services
Appliance Removal
Furniture Removal
Recycling
Car removal
Storage unit cleanouts
Scrap Metal Removal
Safes Removed
Mattress Removal
Anything Removed !
Junk Be Gone Brett T. Ashley & Son
WE ALWAYS DO THE WORK…I NEVER SEND A CREW.
Doing Clean Outs And Removals since 1975 
Junk Be Gone Bretts  973-600-9999 
State License And D.O.T. Numbers So We Can Work Interstate.
BIGGER JOBS SUCH AS DEBRIS, STUMPS, MOBILE HOMES OR DEMOS
WE HAVE A BACKHOE WITH HYDRAULIC THUMB FOR GRABBING! 
ALSO ~ WE REMOVE BOATS, CARS AND MACHINERY WITH OUR
TILT-BED CAR TRAILER WITH WINCH.
Thank You And Enjoy Your Day! 
Brett and Brett 
Email Us at [email protected]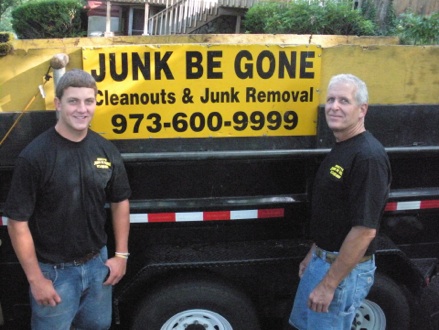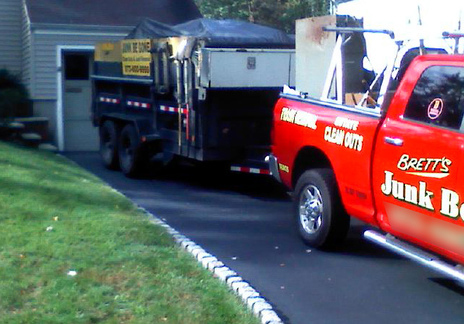 Call For A Free Price or Advice
Most Jobs Are Done in Hours ~ We Are In And out With Containers on Wheels
For The Same or Sometimes Less Money Than A Drop off Dumpster. We Also
Carry, Wheel And Load It Too!